"CloudArcade WP" plugin integration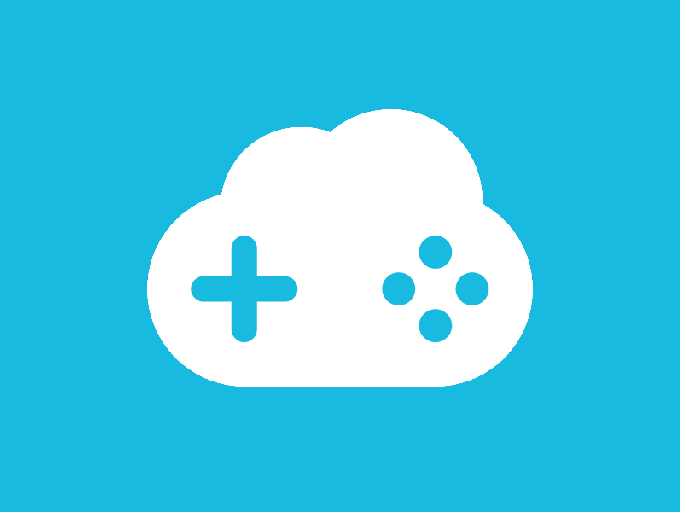 What is "CloudArcade WP" plugin ? For detailed information about the "CloudArcade WP" plugin, you can read here.
This article will guide you through integrating your CloudArcade CMS with your WordPress site using the "CloudArcade WP" plugin.
Important Note: You will need two separate domains or subdomains: one for your WordPress site and another for your CloudArcade site. Both domains and their installations must be hosted on the same server.
Remember, CloudArcade cannot be installed in the same directory as your WordPress installation.
First Step: Navigate to your CloudArcade admin panel. Go to "Plugins > Manage Plugins," click on "Load Plugin Repository," and install the "CloudArcade WP" plugin.
Plugin page: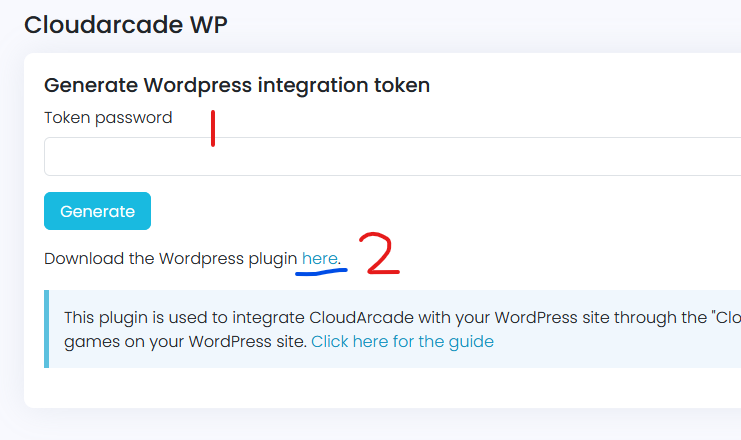 1. Token password
This is not your CloudArcade admin password. You need to fill token password here, which will be used to verify the token on your WordPress site.
2. WordPress plugin download link
Click the provided link to download the "CloudArcade WP" plugin for WordPress. Then, upload and install the plugin on your WordPress site.
After filling in the "Token Password," click the "Generate" button to generate your token. This token will be shown only once, lasts for 10 minutes, and can be submitted only once. If you lose it, you can generate a new one.

Copy the token code.
Open you "WordPress" admin dashboard, make sure the "CloudArcade WP" plugin is already installed.
Navigate to "CloudArcade > Settings > Connect."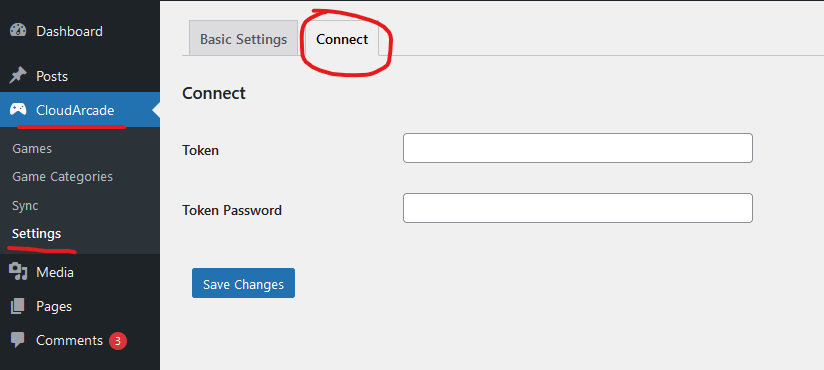 Enter your most recently generated token in the token field and the corresponding password in the token password field, then click "Save Changes."
If the process is successful, you will see a success notification.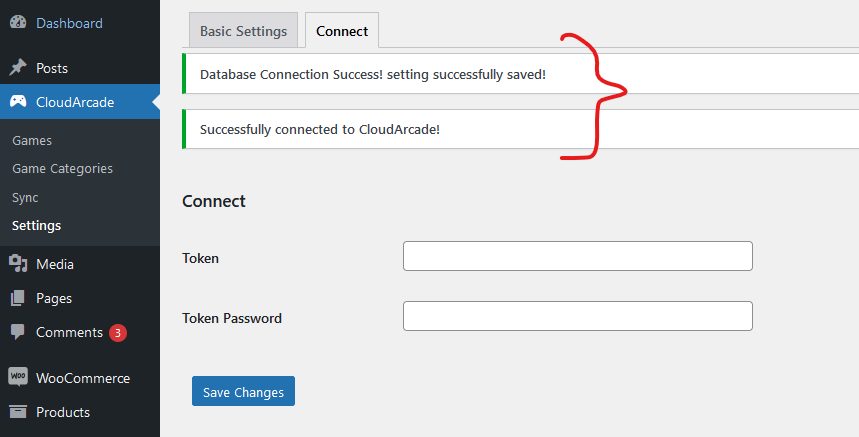 Open "Basic Settings" tab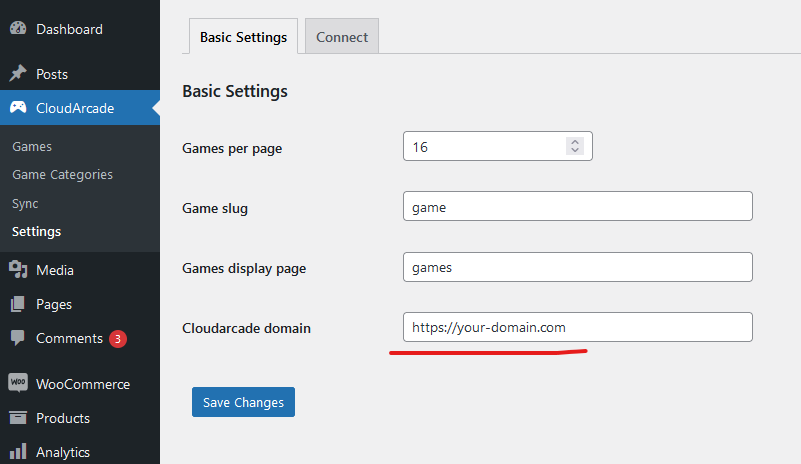 Change the "Cloudarcade Domain" to your CloudArcade site's domain and click "Save Changes."
To add games, go to the "Sync" menu and click the "Sync Games" button.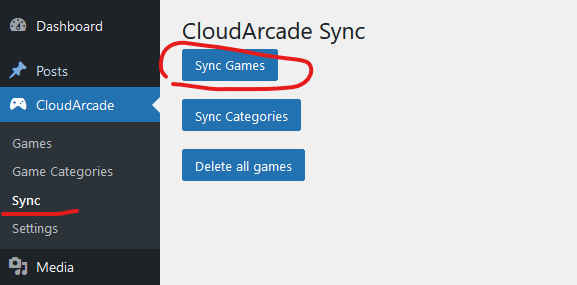 All games from your CloudArcade should now be imported to your WordPress site. You can view the game list at your-wp-domain.com/games/.

Note that if you edit, add, or remove a game from your CloudArcade site, the game library on your WordPress site will not update automatically. You must click the "Sync Games" button to reflect these changes. Currently, there is no feature for automatic game synchronization, but we plan to introduce this in the future.