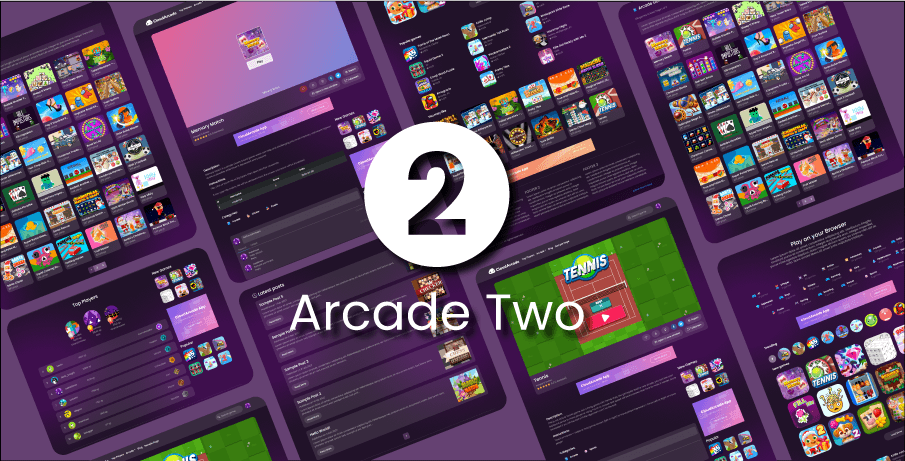 Arcade Two is a Web gaming / Game portal theme for CloudArcade CMS, not WordPress or any other CMS.
To be able to use this theme, make sure you already have CloudArcade CMS installed.
Arcade Two is the second premium theme for CloudArcade, It's have modern and clean design style, also it's lightweight and fast to load to make user experience even better.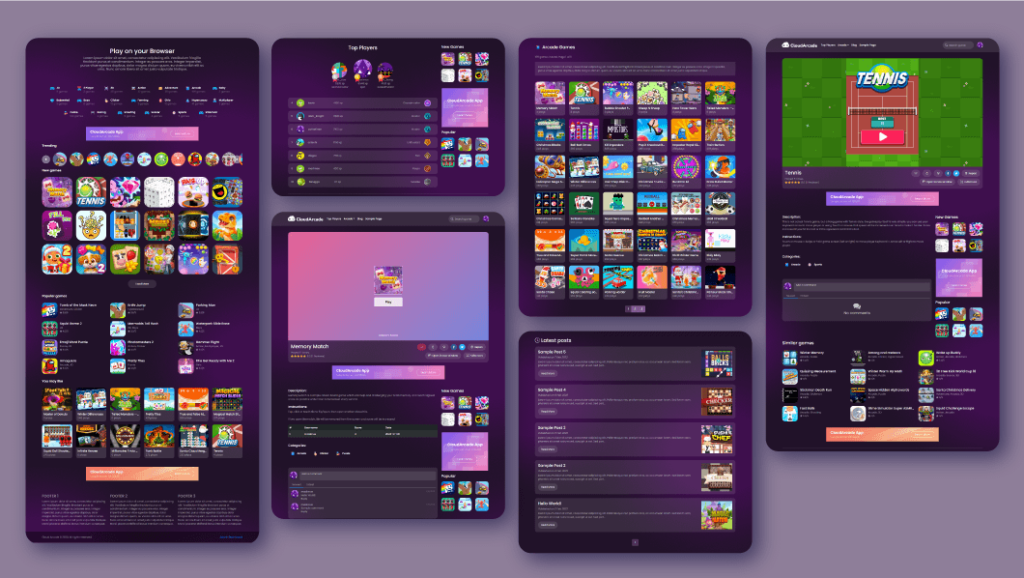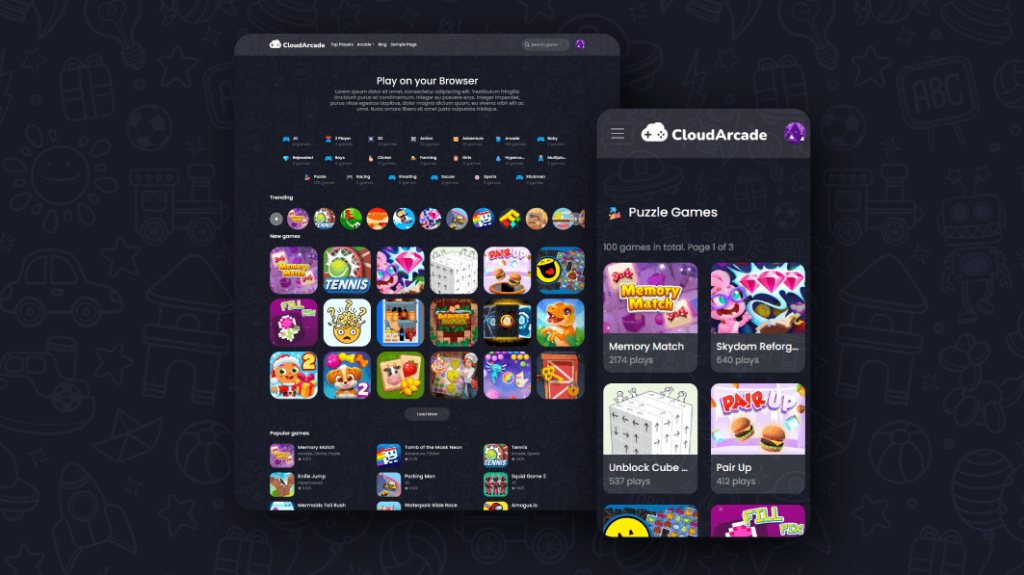 Arcade Two have 2 background options dark purple and dark gray image, there is no skins nor color choices. The game player itself have wider area compared to previous themes, which make Desktop player more comfortable to play your games without using fullscreen mode.
Arcade Two theme is using Bootstrap 5 as UI framework.
Documentation
Features:
Mobile version ( game player )
The game player has mobile version. Instead of showing iframe directly, player need to click "Play" button to play the game and will go to fullscreen for native experience. This also work for iOS devices.
There also a cool back/close button that also drag-able, so player can adjust it's position.
You can activate or deactivate this feature on "Layout > Theme Options"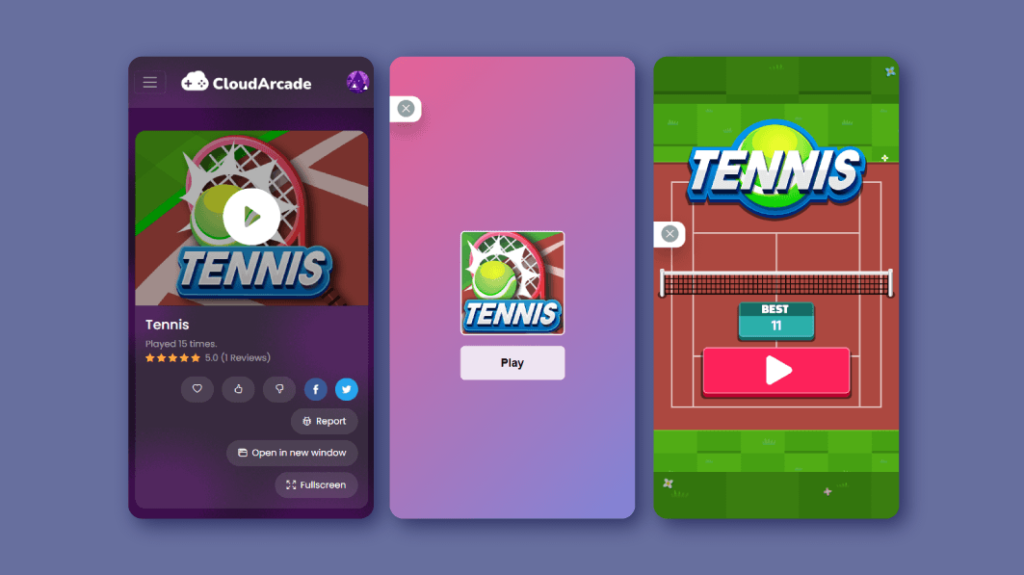 Icons
Arcade Two have built-in category icons in SVG format

Top Players
Top Players is a bonus page to show Leaderboard of players/users based on their XP.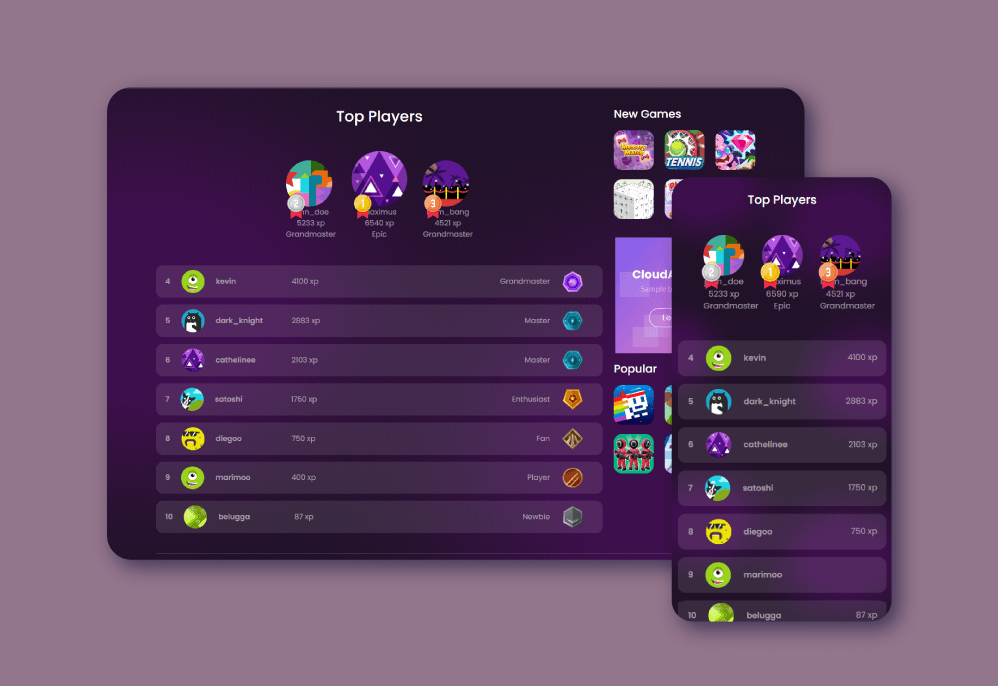 Vertical Gamelist & Category Widget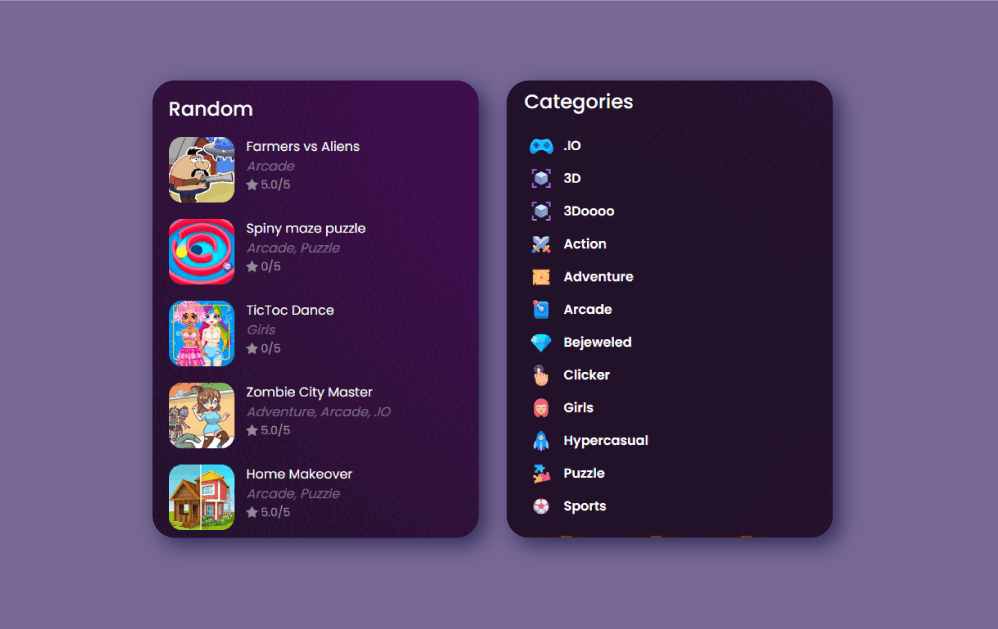 Blog / Post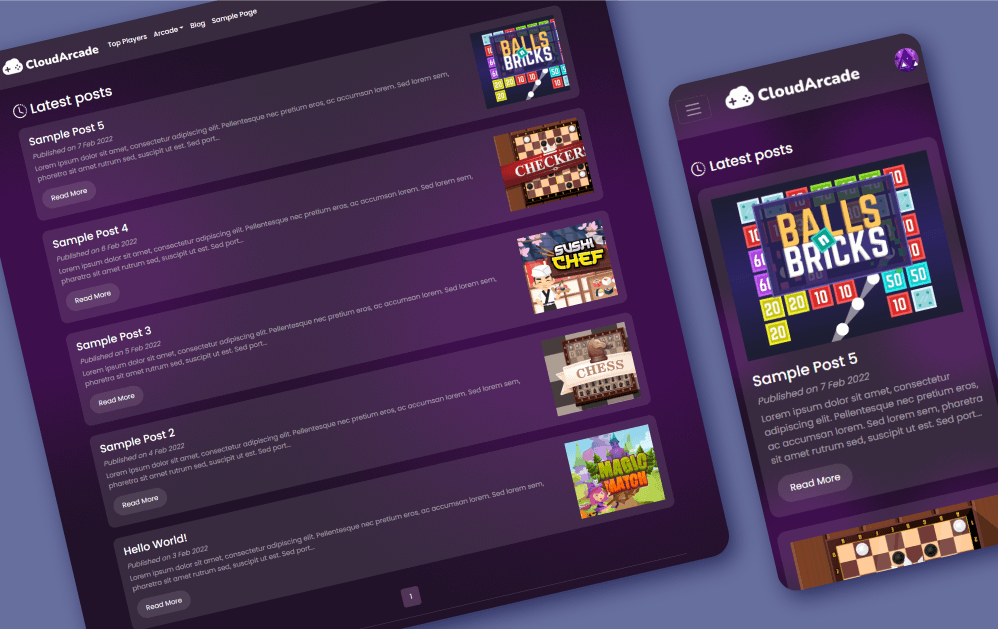 Requirements:
CloudArcade v1.5.3 or later
Active CloudArcade purchase code
Theme purchase code