Arcade One is a Web gaming / Game portal theme for CloudArcade CMS, not WordPress or any other CMS.
To be able to use this theme, make sure you already have CloudArcade CMS installed.
Arcade One is the first premium theme for CloudArcade, It's have modern and clean design style, also it's lightweight and fast to load to make user experience even better.
By using this theme, you will have modern looking game protal / web arcade for your CloudArcade site.
Arcade One theme is using Bulma as UI framework.
Documentation
Features:
Icons
Arcade One have built-in category icons in SVG format

Skins
You can choose color scheme you're prefered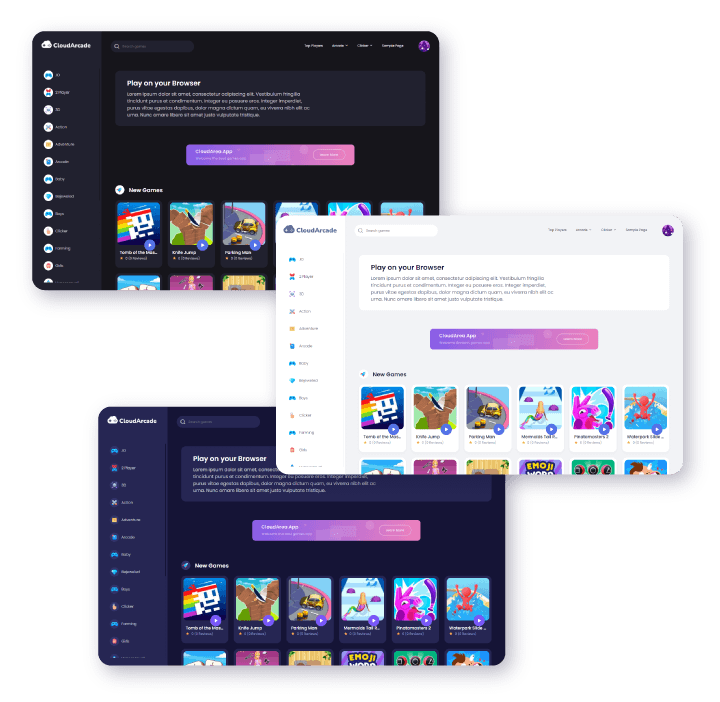 Responsive
Arcade One is fully responsive and designed for desktop, tablet and smartphone.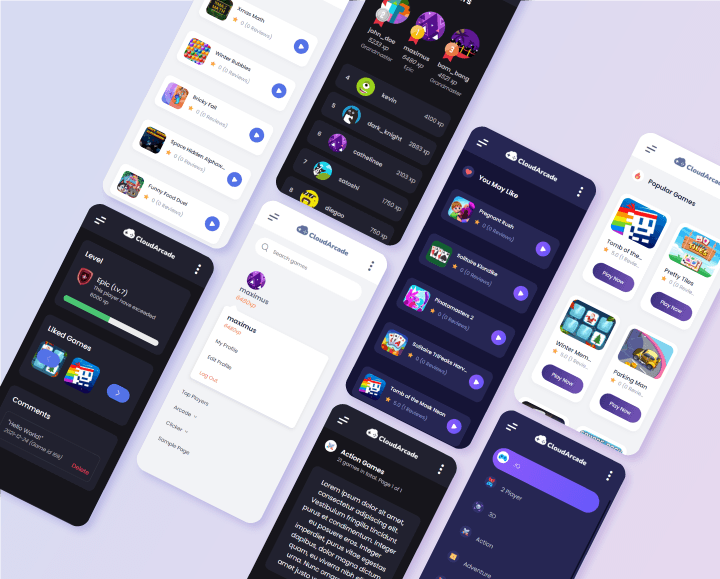 Top Players is a bonus page to show Leaderboard of players/users based on their XP.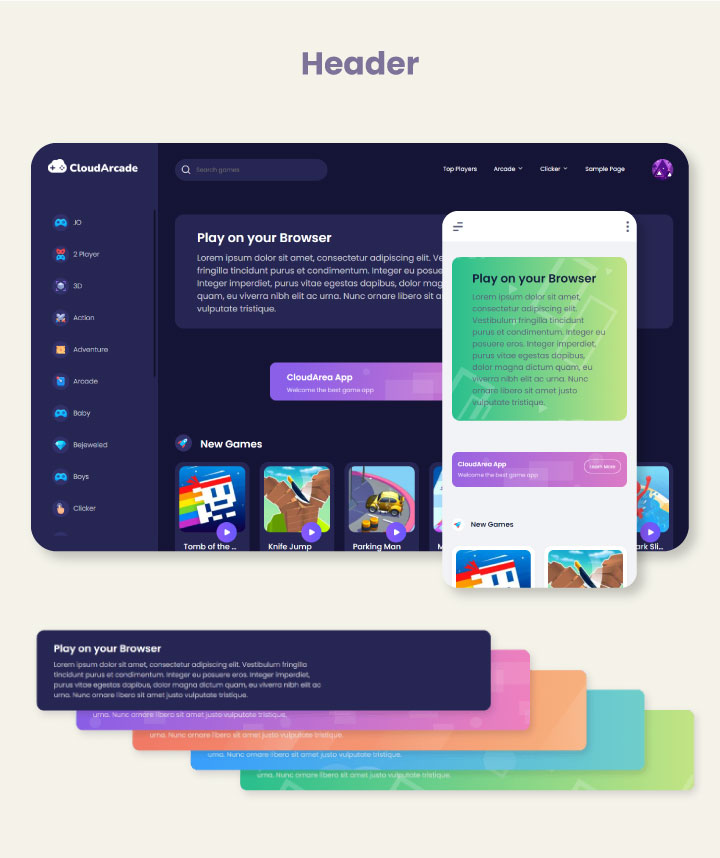 Arcade One come with Header Widget, with header widget, you can show site description on homepage.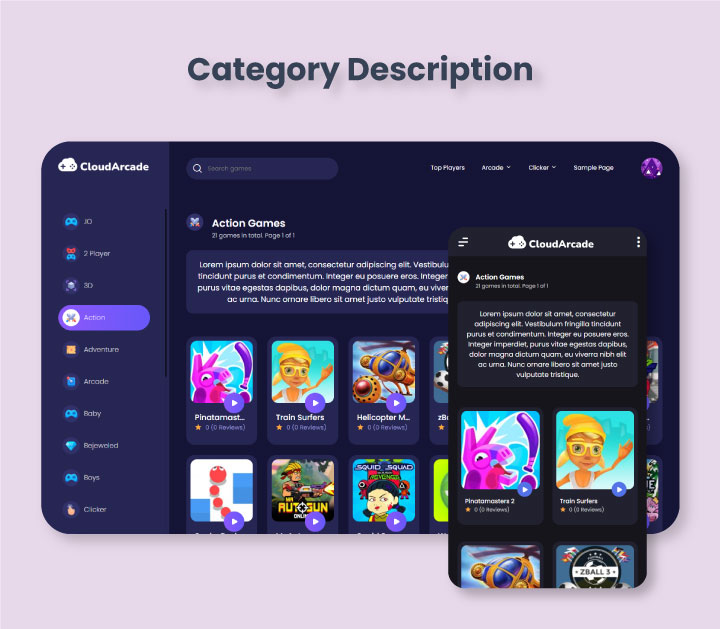 Not really a ground-breaking features, but need to be mentioned.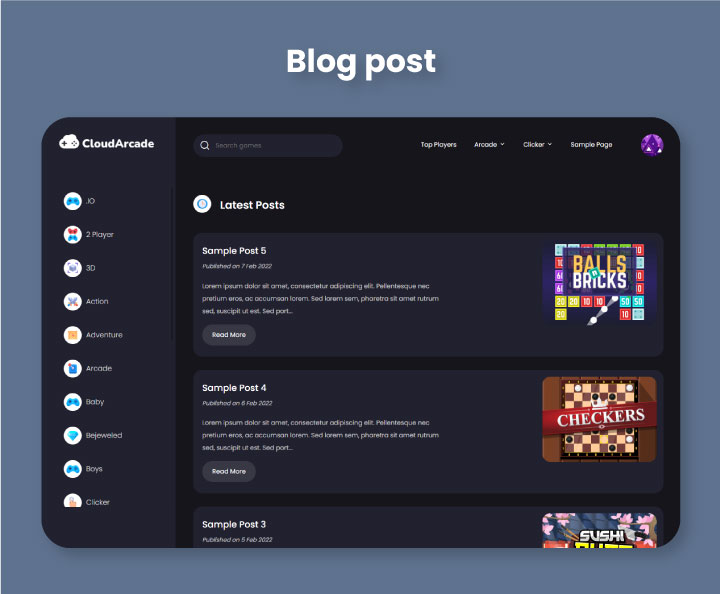 Redesigned blog post
Requirements:
CloudArcade v1.3.3 or later
Active CloudArcade purchase code
Theme purchase code