Mingrating v1.2.9 Layout to v1.3.0 Menu & Widget
You must migrating hard coded "Layout" to new Menu & Widget after updated to CloudArcade v1.3.0
It will worth the effort, menu and widget is stored on database, so you can switching or changing theme without loosing your navigation, footer, sidebar.etc
First step, download "backup" file for v1.2.9 (zip), each update attempt, system will backup previous version of your site.
Extract your backup file to your Computer, then open your current theme path "content/themes/active-theme/"
You will see "parts" folder, here is our old Layout files is stored.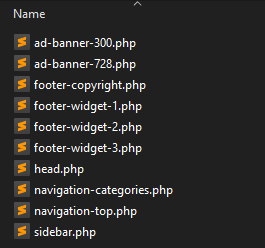 Back to your site, visit admin dashboard, open "Layout" page, then click "Widgets" tab.
Here is how to use widget:
Expand "Head" placement (left side). If empty, drag and drop "HTML" widget on it.
copy code from "head.php" ( Backup ) to HTML widget at "Head" placement, and do the same for Footer 1,2,3
Complete guide: Setup CloudArcade to make it look like in the demo page